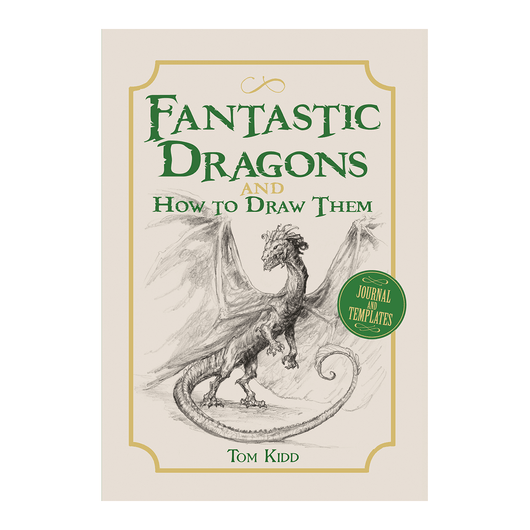 Fantastic Dragons and How to Draw Them
SearchPress
Regular price €14.95 Sale
Delve deep into the magical world of Tom Kidd, and learn to draw the fascinating, beautiful and dangerous species that wander through it: dragons. 
One of the world's leading fantasy artists, Tom Kidd will help you master the art of sketching and illustrating these fire-breathing beasts through his how-to-art exercises, accompanied by his fascinating advice and the techniques used by professionals like himself to draw these mystical creatures. In addition, a stunning visual library is included, breaking down the basic outlines and features of the dragon anatomy from scales and wings to talons and teeth.
From there, morph this precious-looking book into your very own sketchbook-journal and record and design your own fierce creations on the interactive pages inside. Stick and paste inspiring photographs and drawings onto the pages, work little sketches onto the plain sheets, and paint the amazing minute details that appear on your fierce serpent's form - this will be your personal and ultimate notebook journaling your dragon adventure. If you're nervous about drawing freehand dragons right away, helpful bound-in templates are included for you to scan or trace while you build your confidence.
With dozens of imaginative illustrations to inspire, discover the captivating world of dragon art and create an inky keepsake of these legendary creatures to treasure and share.