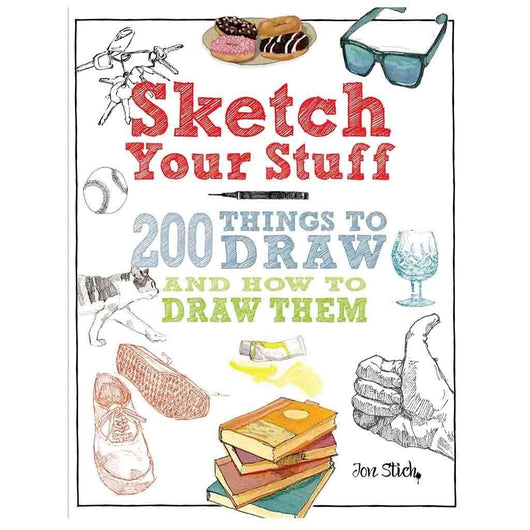 Sketch your Stuff: 200 Things to Draw & How to Draw Them
SearchPress
Artist and teacher Jon Stich teaches you how to draw 200 everyday objects using a variety of methods - whether you learn through simple shapes, detailed annotations or step-by-step, the drawing process is made simple, clear and fun.
For those who want to learn to draw, but stuck for how to get started, Sketch Your Stuff shows readers how to turn everyday objects that fill their home into subjects for their sketchbooks - allowing them to work on their drawing skills at any moment of the day. 
The book contains 200 things to draw which are used to help budding artists build up strong art skills as they work through the book. In addition the subjects are small enough to be quick to draw so they can practise little and often, so that picking up a pencil and sketching out a drawing becomes a real pleasure.
The book covers everything the reader will need, including observation of shape and form, light and shade, and composition and perspective.