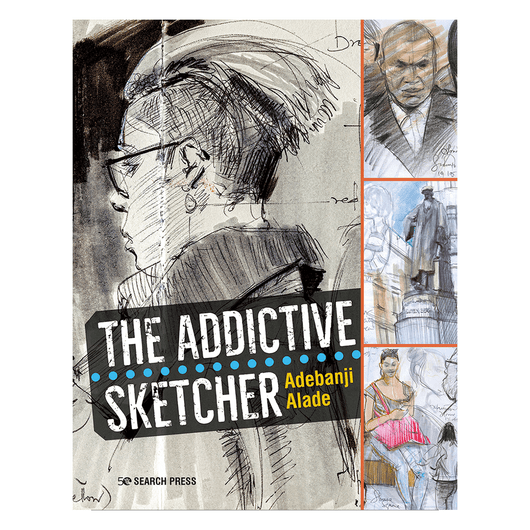 The Addictive Sketcher
SearchPress
Regular price €22.90 Sale
Giving an insight into how this inspiring and talented artist works, The Addictive Sketcher passes on Adebanji Alade's infectious enthusiasm and will have the reader reaching for a pencil or pen to have a go. Adebanji has a skill and a passion for speaking and motivating his audience in a fun and engaging way, and this is reflected in his writing style.
Lively, stimulating and instructive, it is packed with numerous examples of the author's sketches as well as examples of his vibrant finished paintings. Covering pencils, coloured pencils, charcoal and graphite, along with finished oil paintings, this book provides a fascinating insight into the author's techniques.
Adebanji's work covers a broad range of subjects, including landscapes, portraits, crowd scenes, urban scenes and seascapes. He's particularly well known for his portraits and working outdoors capturing the life of London where he lives. This book includes examples from a range of subject areas.
Table of Contents
Introduction 6
Motivation & inspiration 12
What you need 16
Sketching techniques 20
Composition 34
Value & Colour 40
People indoors 44
Pub scene 54
People Outdoors 62
Busker 74
Places Outdoors 80
Statue 94
Places indoors 100
Gallery 108
Discover 114
Painting 122
Index 128